Featured Designer: Jacques Marie Mage
Based in Hollywood, C.A., Jacques Marie Mage produces rare, collectible eyewear. The story of each frame begins with inspiration from a great historical figure. Using the finest materials--cotton-based acetate, wood inlay, and precious metal—J.M.M. frames exemplify the rich design heritage drawn on by the company's founder, Jerome Mage.
The Circa Collection, handmade in Japan, showcases the obsession with quality craftsmanship at Jacques Marie Mage. The models featured here give a taste of this collection's offerings.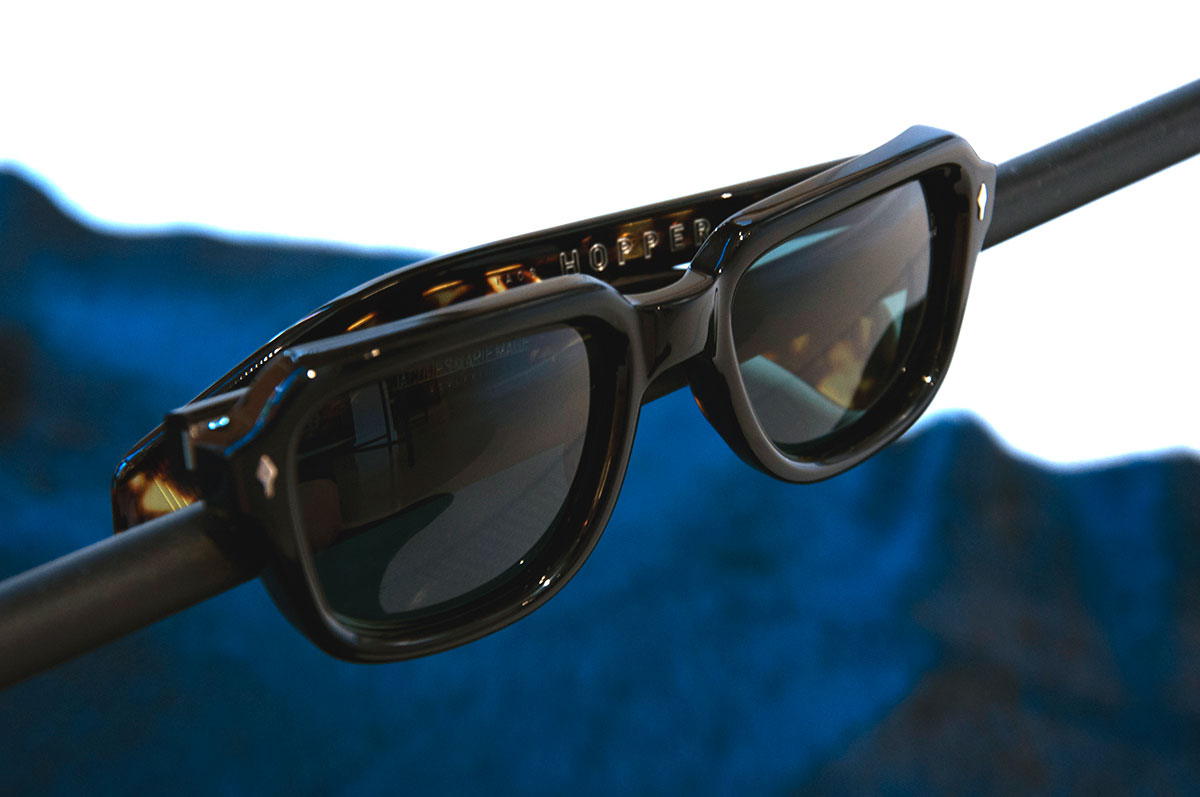 Taos is the most intriguing release to date from Jacques Marie Mage. A collaboration with Hopper Goods, this limited-edition piece is an homage to Dennis Hopper and his iconic style in Easy Rider. The unique rectangular sunglasses are modeled after the shades Hopper wears in the opening scene of the film. Each are crafted with heavy duty acetate embodying all the swagger of Southern California '60s counterculture. Available in three colorways, Noir, Vintage Havana and Rover Green.
Achieve the easygoing cool of '60s Italian director Pier Paolo Pasolini with this aptly named frame by Jacques Marie Mage.
This retro Wellington shape is elevated with a thin metallic rim and accents of sterling silver and 18K gold. With lens colors less saturated than typical sunglasses, the Pasolini can be worn indoors and on cloudy days.
Casual yet bold, these sunglasses —much like the filmmaker himself— is anything but ordinary.
Both original and ahead of his time, 19th century French author Stendahl is the inspiration for this frame by Jacques Marie Mage. Caringly sculpted from block acetate, the contours of the frame suit those who appreciate distinctive style. This round frame is perfectly suited to the pedant with an edge.
Every frame comes thoughtfully packaged in a distinguished box, accompanied by a handmade natural leather eyeglass case, large microfiber cleaning cloth, and hand-numbered certificate of authenticity.
Jacques Marie Mage contributes funds from each pair of sunglasses to the Yellowstone Park Foundation and Living With Wolves, to protect America's National Parks and wildlife.